Each grant is meant to supplement - but not replace - state, local or other sources of funding for specific projects. Organizations seeking funding for a project that will benefit the Cooperative's membership are encouraged to participate in the grant program.

REC will award two $5,000 grants and four $2,000 grants. There will be at least one grant from each of the following categories: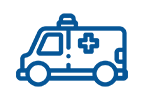 Emergency Services
Fire departments, rescue squads, police departments and other emergency service organizations are eligible to apply if they are in REC's service territory or serve REC member-owners.
Community
Food pantries, free clinics, libraries, independent service organizations and other community groups are encouraged to apply for this grant.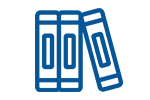 Education
Individual teachers, schools, literacy groups and others providing educational services in the REC service territory - or providing services that directly benefit REC members - may qualify for this grant.

2020
The Salvation Army of Winchester - $5,000
Funds will be used to provide food for those who have suffered financial hardship due to the COVID-19 pandemic.
The Doorways - $5,000
Funds will provide medical lodging services to REC's community members who must travel overnight to Richmond, VA for prescribed medical care. 
Empowerhouse - $2,000
Funds will support the increased demand for safe shelter and housing for victims of domestic violence and their children due to the COVID-19 pandemic. 
Madison Free Clinic - $2,000
Funds will allow the Clinic to conduct health fairs in four regions to allow those who cannot travel far from the home the opportunity to attend. Qualifying individuals will be able to sign up for the Clinic's medical services.
Hamilton-Holmes Middle School - $2,000
Funds will help meet the unique digital needs of a rural population during the unprecedented times in education resulting from the COVID-19 pandemic. The School's library will establish a collection of online research databases and expand the current collection of fiction and non-fiction eBooks. 
Millwood Station Volunteer Fire & Rescue Company No. 21 - $2,000
Funds will be used to replace defective emergency scene lighting on the light tower and deployable scene lighting tripods on the heavy rescue squad. 
2019
The Belmont Foundation - $5,000
Will provide equal an equitable opportunities to students at Post Oak Middle School in Spotsylvania county, during after-school programs that provide mentoring, tutoring and IT resources.
Shining Hands - $5,000
Will provide weekend and summer meals to children in Orange county elementary schools when regular school meals are not available.
Rivermont Volunteer Fire Department - $2,000
Purchase two LED portable tactical scene lights for the rescue engine.
Louisa County High School - $2,000
While using the school's honey bee apiary, teachers will promote project based learning for the students while teaching them the benefits of pollinators for the ecosystem.
Literacy Volunteers of Winchester - $2,000
Will improve and expand upon the low-cost computer classes offered to adults in Frederick and Clarke counties.
Woman's Club of Greene County - $2,000
Provide relief for food-insecure families in Greene County.