DIRECTOR ELECTions
Director elections take place at the Annual Meeting held during August. REC's Bylaws govern the election process and director qualifications are further defined in Board Policy.
Candidates for election to REC's Board of Directors must be an REC member-owner as defined under Article I of the REC Bylaws, and must also reside in the region they wish to represent as provided under Article IV of the REC Bylaws. Member-owners signing the nomination petition can be from any of the nine regions.
For further details on director qualifications and the nomination procedures, please review Article IV of REC's Bylaws. 
Annual Meeting
On Wednesday, Aug. 11, REC members exercised the Cooperative's democratic process as they elected candidates to the Board of Directors, received reports on REC's accomplishments and end-of-year financial status, and learned about REC's plans for continuing to provide reliable and affordable electricity.
REC's Annual Meeting was held virtually this year. Over 16,000 members participated in the virtual Annual Meeting by proxy to elect three directors to REC's board for three-year terms:
Region II – the counties of Clarke, Fauquier, Stafford, and portions of Warren and Rappahannock. 
Region III – the counties of Albemarle, Madison, Greene, Rockingham, and a portion of Page County. 
Region VIII – the counties of Hanover and Goochland.
2021 Certifications of Final Tally for Election of Directors
The 2022 Director Elections nomination period will begin March 1, 2022.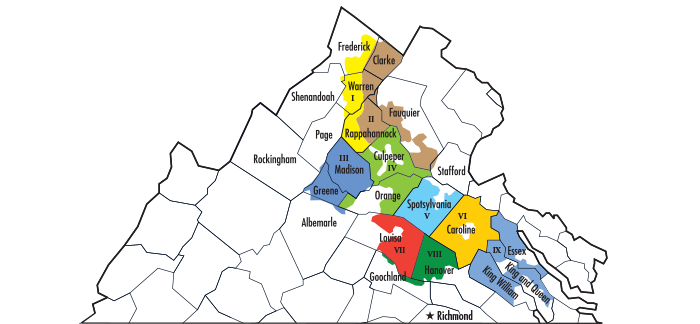 2021 Annual Meeting and Director Elections
To quickly view a segment of the 2021 Virtual Annual Meeting please see the time stamps below:
Call to Order: 2:51
Invocation: 03:12
Pledge of Allegiance: 5:07
Secretary's Report: 09:25
Election of Directors: 12:09
Treasurer's Report: 15:53
Chairman's Report: 19:04
Cecil Viverette Memorial: 24:24
Bill Frazier Remarks: 26:20
President's Report: 33:54
Q&A: 49:23
Correction: Shenandoah Valley Electric Cooperative (SVEC) has no intentions of using proxies in its board election process.