REC is committed to facilitating solutions to bridge the digital divide across our 22-county service territory. 
County-wide Broadband Partnerships
REC: Conducts system make-ready and may own or lease dark fiber, provide pole attachments, or support tower sites
Broadband Internet Service Providers: May construct network, operate the system and support customers
Other Partnership Opportunities
Pole & Tower Attachments
Middle-mile Fiber Leasing 
Joint Funding Opportunities
Broadband partners & Counties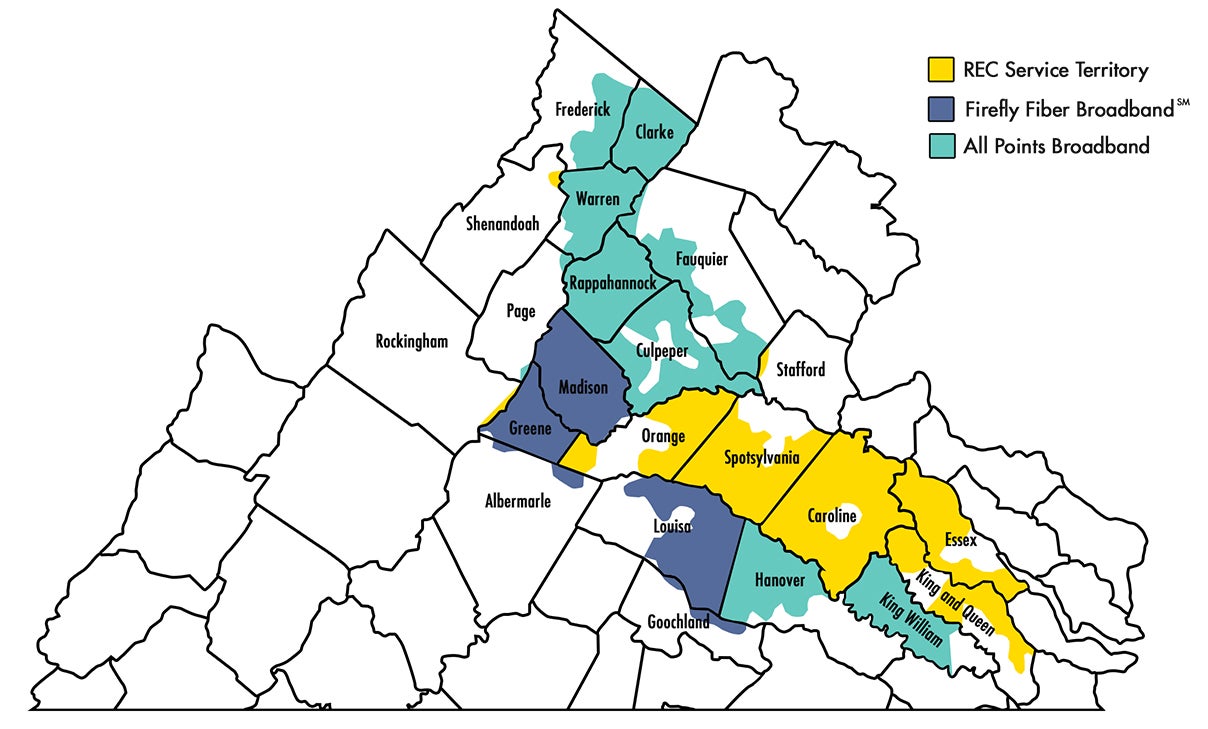 Goochland County yesterday announced progress toward extending broadband coverage to all of its residents and businesses. 
REC joins Dominion Energy and Firefly Broadband to provide a broadband progress update and answer business-related questions.
REC announces its partnership in the "Connect Hannover" initiative with Hanover County, All Points Broadband and Dominion Energy to make broadband ser...