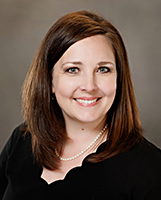 Media Contact
Casey Hollins, CCC
Managing Director
Communications & Public Relations
(540) 891-5908 | chollins@myrec.coop
Efforts to provide broadband internet service in Louisa County took a leap forward when officials announced today a recently proposed partnership with...
Following a severe thunderstorm on Tuesday, May 4th, power has been restored to all except just over 500 as of 9 a.m. Wednesday, May 5th.
The pandemic provided many of us a chance to step back and gain a new perspective.
About Us
As a not-for-profit, all revenues REC receives through monthly bill payments, beyond the costs for providing electric service, remain the property of REC's member-owners and are assigned to you in the form of Capital Credits. Those credits are returned to you over time. The longer you have been a member-owner, and the more electricity you have used, the larger your share of Capital Credits will be.
Subscribe to Media Alerts