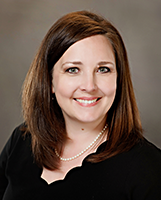 Media Contact
Casey Hollins, CCC
Managing Director
Communications & Public Relations
(540) 891-5908 | chollins@myrec.coop
REC has restored power to nearly all of the members who experienced power outages from storms on Wednesday. The hardest hit area, northern Culpeper an...
REC crews, contractors and mutual aid crews from other cooperatives were able to restore power to the majority of members who lost power during the po...
REC crews and contractors continue to make repairs and restore service after severe storms yesterday caused widespread destruction.
About Us
As a not-for-profit, all revenues REC receives through monthly bill payments, beyond the costs for providing electric service, remain the property of REC's member-owners and are assigned to you in the form of Capital Credits. Those credits are returned to you over time. The longer you have been a member-owner, and the more electricity you have used, the larger your share of Capital Credits will be.
Subscribe to Media Alerts