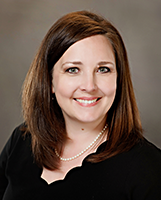 Media Contact
Casey Hollins, CCC
Managing Director
Communications & Public Relations
(540) 891-5908 | chollins@myrec.coop
REC's Youth Tour gives high school juniors an opportunity to learn leadership skills, hang out with peers from across Virginia, Maryland and Delaware ...
REC is dedicated to promoting change within our community, and this includes giving back to others who may have good ideas but lack the resources to f...
We know that there are many talented students within REC's community, and we want to help power their futures.
About Us
As a not-for-profit, all revenues REC receives through monthly bill payments, beyond the costs for providing electric service, remain the property of REC's member-owners and are assigned to you in the form of Capital Credits. Those credits are returned to you over time. The longer you have been a member-owner, and the more electricity you have used, the larger your share of Capital Credits will be.
Subscribe to Media Alerts