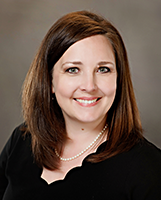 Media Contact
Casey Hollins, CCC
Managing Director
Communications & Public Relations
(540) 891-5908 | chollins@myrec.coop
REC has also been participating in a number of career days. Employees talked to the students about the different job opportunities at REC, as well as ...
Monday | November 21, 2022
REC donated $500 of nonperishable food items to The River 95.3's annual Camping for Hunger food drive.
REC's Eugene Hamrick, Director – Enterprise Analytics and Innovation, was recently named in the Top 25 Thought Leaders in Utility Analytics by the Uti...
About Us
As a not-for-profit, all revenues REC receives through monthly bill payments, beyond the costs for providing electric service, remain the property of REC's member-owners and are assigned to you in the form of Capital Credits. Those credits are returned to you over time. The longer you have been a member-owner, and the more electricity you have used, the larger your share of Capital Credits will be.
Subscribe to Media Alerts