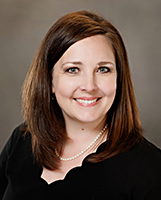 Media Contact
Casey Hollins
Director of Communications & Public Relations
(540) 891-5908 | chollins@myrec.coop
REC knows how important increasing access to retail broadband service to its member-owners. The Cooperative continues to actively seek partnerships to...
REC has announced a net decrease to REC member-owners' electric bills.
Just as REC recovered from outages related to the recent ice storm, more winter weather is in the forecast beginning as early 1 a.m. Thursday morning ...
About Us
As a not-for-profit, all revenues REC receives through monthly bill payments, beyond the costs for providing electric service, remain the property of REC's member-owners and are assigned to you in the form of Capital Credits. Those credits are returned to you over time. The longer you have been a member-owner, and the more electricity you have used, the larger your share of Capital Credits will be.
Subscribe to Media Alerts