Rural Broadband Initiative
The demand for access to high-speed, reliable, broadband internet has been compared to the demand for electricity in the 1930's which led to the electrification of rural Virginia. Your Cooperative is an advocate for bridging the digital divide. REC is not an internet service provider, however, since 2019 we have launched projects and implemented solutions that can help make broadband internet access a reality in our 22-county service territory.
 
Broadband partners & Counties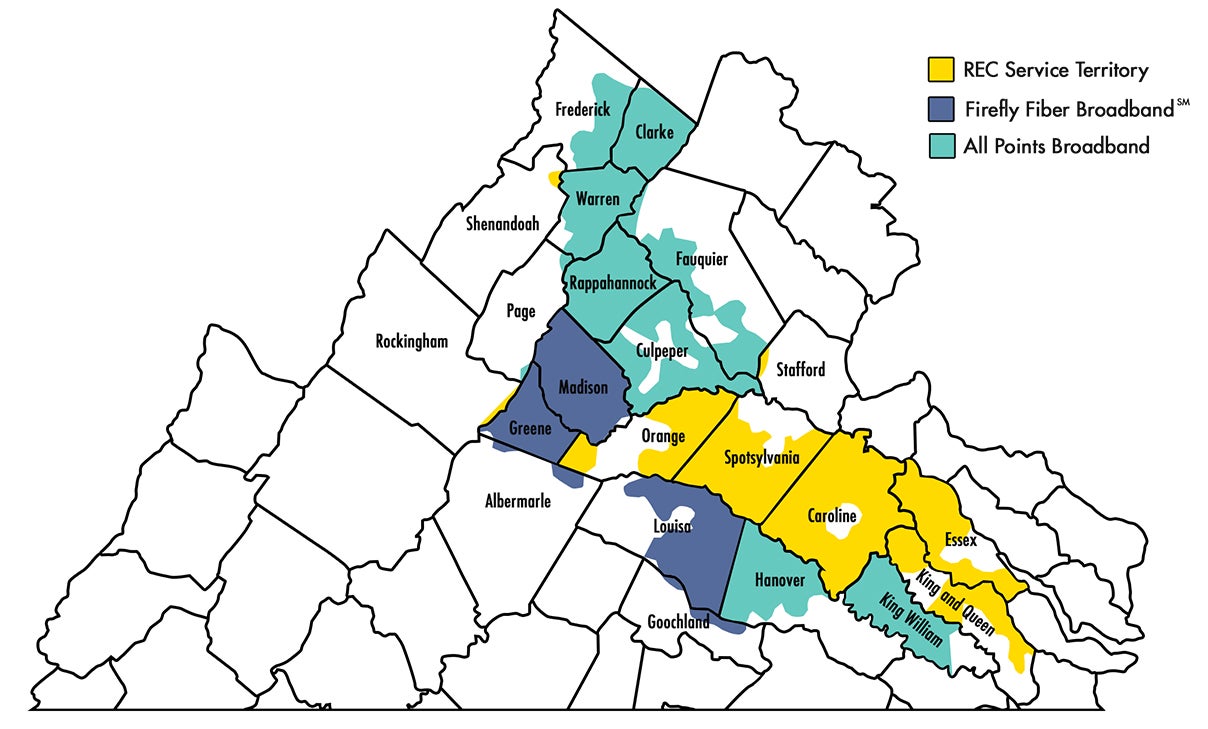 A day that has been years in the making, Thursday marked a major milestone in REC efforts to bring high-speed internet to unserved and underserved com...
Goochland County yesterday announced progress toward extending broadband coverage to all of its residents and businesses. 
REC joins Dominion Energy and Firefly Broadband to provide a broadband progress update and answer business-related questions.