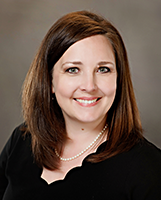 Media Contact
Casey Hollins, CCC
Managing Director
Communications & Public Relations
(540) 891-5908 | chollins@myrec.coop
Each year, REC awards $20,000 in scholarship funds to local students who are seeking to advance their career goals by attending a college or a career ...
REC was busy this Halloween season with numerous Trunk-or-Treat events across the communities we serve. 
REC was hard to miss at the Frog Level Festival and Parade.
About Us
As a not-for-profit, all revenues REC receives through monthly bill payments, beyond the costs for providing electric service, remain the property of REC's member-owners and are assigned to you in the form of Capital Credits. Those credits are returned to you over time. The longer you have been a member-owner, and the more electricity you have used, the larger your share of Capital Credits will be.
Subscribe to Media Alerts