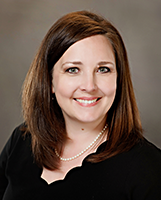 Media Contact
Casey Hollins, CCC
Managing Director
Communications & Public Relations
(540) 891-5908 | chollins@myrec.coop
REC has named Mathew L. Anderson as Director – Substation & Transmission Engineering and Technical Services. 
REC has named Lee Brock as Principal Engineering Manager. In this critical new role, Brock will lead and coordinate the engineering, design and constr...
REC attended the Front Royal TRIAD/S.A.L.T. Council's annual Senior Festival on Tuesday, May 9.
About Us
As a not-for-profit, all revenues REC receives through monthly bill payments, beyond the costs for providing electric service, remain the property of REC's member-owners and are assigned to you in the form of Capital Credits. Those credits are returned to you over time. The longer you have been a member-owner, and the more electricity you have used, the larger your share of Capital Credits will be.
Subscribe to Media Alerts